Get AI Insights on Q3 Business Disruptions
Tomorrow.io's Weather Intelligence & Business Disruption Report summarizes key trends based on analysis of over 10,000 instances of operational disruptions.
Discover Which Conditions Disrupt Operations Most
This exclusive analysis shows that the top Q3 disruptions across all industries were:
1

Revenue Losses: Heavy precipitation and snow storms lead to facility shutdowns, resulting in lost sales and productivity. These parameters cause over 20% of alerts.

2

Supply Chain Interruptions: Sustained high winds, lightning strikes, and extreme heat constrain manufacturing inputs, delay logistics, and cause shortages. These make up over 15% of alerts.

3

Asset Damage: Hail, high winds, lightning, and heavy snow/ice frequently damage buildings, inventory, and equipment, accounting for over 10% of alerts.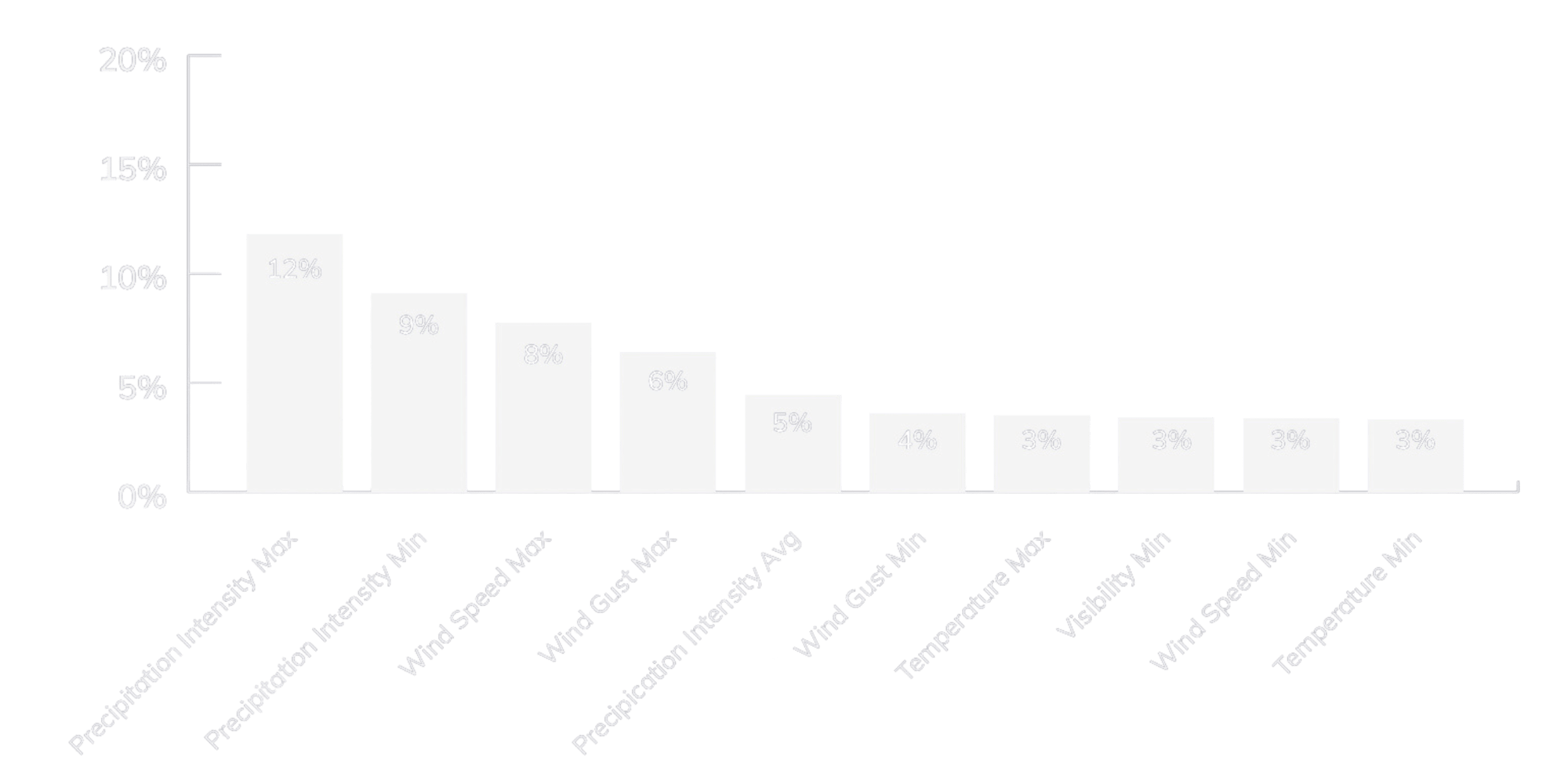 Get the Full Report to Pinpoint Your Risks