Historical Weather Data
Looking to get access to the most accurate historical weather data?
With Tomorrow.io, it's easy to leverage massive data sets of weather information for your business needs. Use Tomorrow.io's weather intelligence solution to:
Get the most accurate weather information
Predict the specific impact of weather on your business operations
Automate your weather-related decision-making process
Fill out the form to learn more about getting access to our data sets of hyperlocal historical weather data.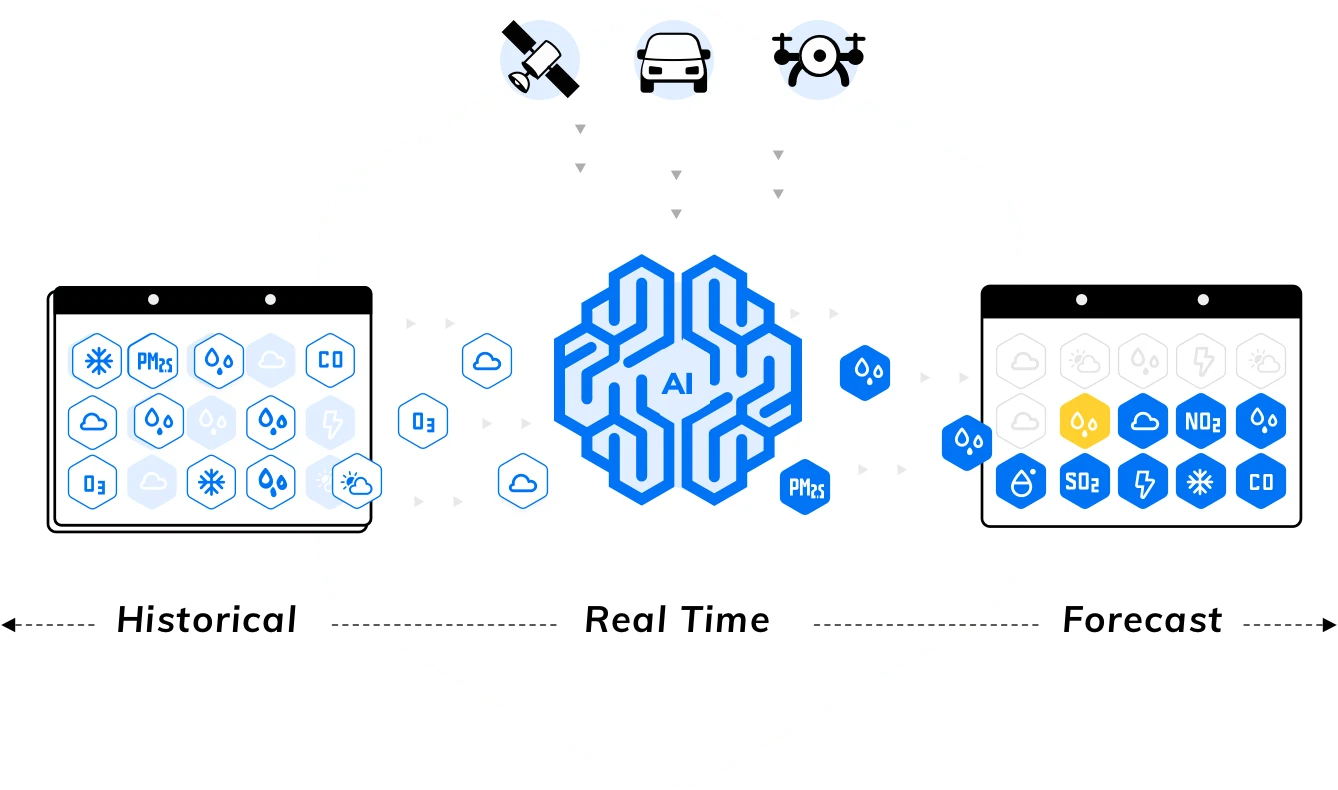 "Forecasts aren't inherently valuable. They become valuable when they inform decision making."

Shane Glass
Lead of Public Dataset Program
Historical weather data
customized for your business
Fine-tuned for every location around the globe

Unlock new business insights

Unique historical reanalysis of gridded data

Train your AI models
Trusted by