Forget Empty Miles.
Wasted Miles are the problem you didn't know you
had.
The Numbers Behind Wasted Miles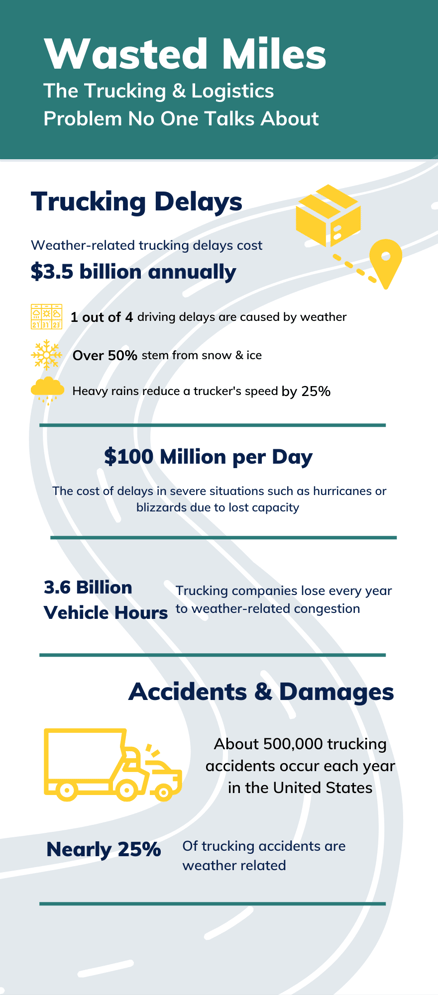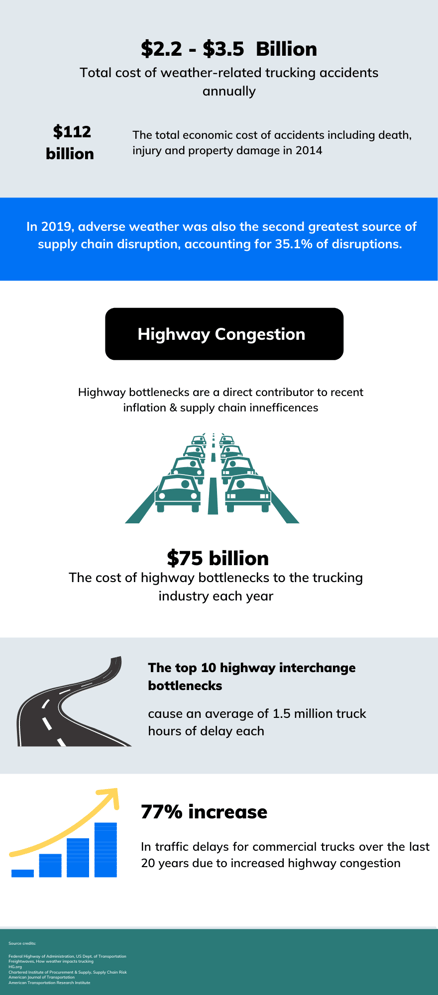 Challenges beyond the numbers

Disruptions to work shifts & hours of unloading personnel

Time & temperature-sensitive products spoiling

Additional fuel, oil and truck operational costs

Extra in-transit inventory holding costs

Disturbed production schedule & lower overall productivity

Interrupted work flows at unloading bays

Dissatisfied drivers and crew

Late fees and lost customer retention
Submit your Wasted Miles Story!